What's to Love About Multifunction Inkjet Printers
No matter how efficient and effective your business operations are, productivity
can
grind to a halt
if the office is stuck using outdated hardware.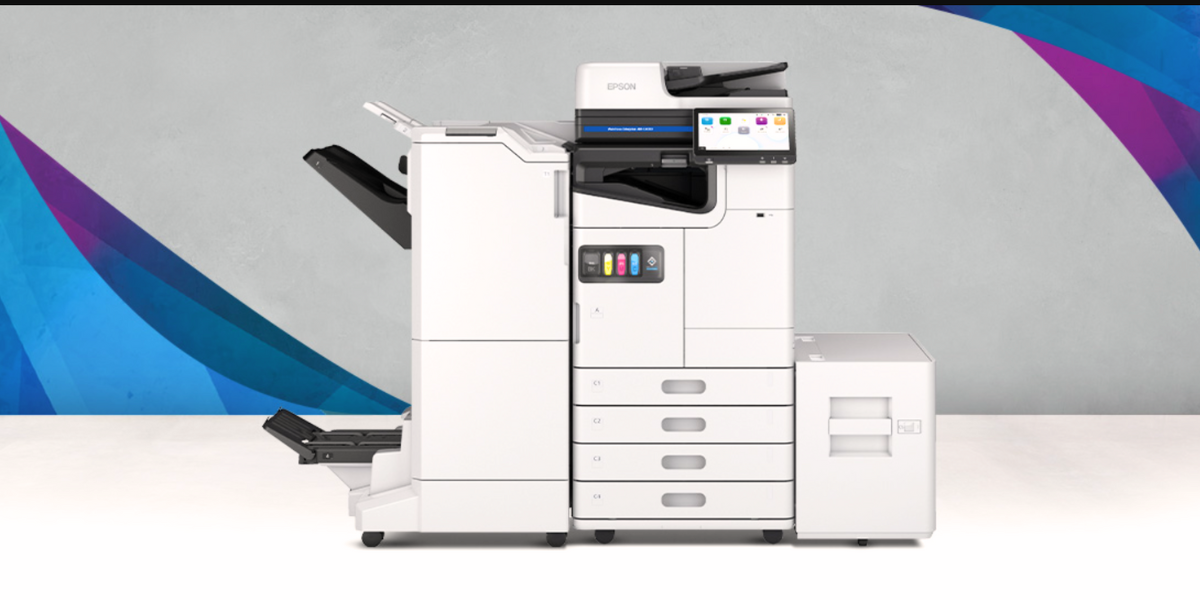 Coordinating the maintenance and supplies needed to fax, print, copy, and scan documents can quickly derail workflow and leave the office in disarray. Today, businesses have the chance to boost productivity using multifunction inkjet printers—a single device for all your office operations!
Multifunction Printers: 101
Multifunction printers (MFP) incorporate all essential office services—such as printing, copying, faxing, and scanning—into a centralized, functional device. Simply put, they enable businesses to coordinate and control document workflow through one piece of hardware, as well as access software to help store and secure important files.
Is your businesses intent on streamlining operations and reducing energy consumption? Then printer brands like Epson have multifunction inkjet printers can help support your organizational goals! These units not only offer all multifunctional features for office work, but also utilize heat-free printing technology to quickly produce documents while conserving energy. Thus, multifunction inkjet printers have become essential and diversified business tools to help empower document management.
5 Reasons to Use Multifunction Inkjet Printers
There are many benefits that come into your office when you install multifunction inkjet printers. On top of centralizing most office equipment in one system, users can expect:
1. Enhanced Productivity
Since multifunction inkjet printers can perform multiple tasks at once, they empower employees to direct their focus toward completing important projects. This convenience is further enhanced by the printer's cloud software, which allows workers to not only store digital files but also send and print documents right from any connected office device!
2. Energy Efficiency
As companies seek to improve their capabilities, they are also attempting to reduce their environmental impact. This often means reducing office hardware and switching to online operations. Luckily, multifunction inkjet printers reduce energy while streamlining document processes by combining all essential systems. Furthermore, inkjet technology doesn't require time to heat the ink like laser printers do, which reduces energy consumption (and bills)! When not in use, the printer goes into energy-saving mode, further reducing energy usage. In the long-term, multifunction inkjet printers can minimize energy and supplies costs offices spend maintaining several pieces of equipment.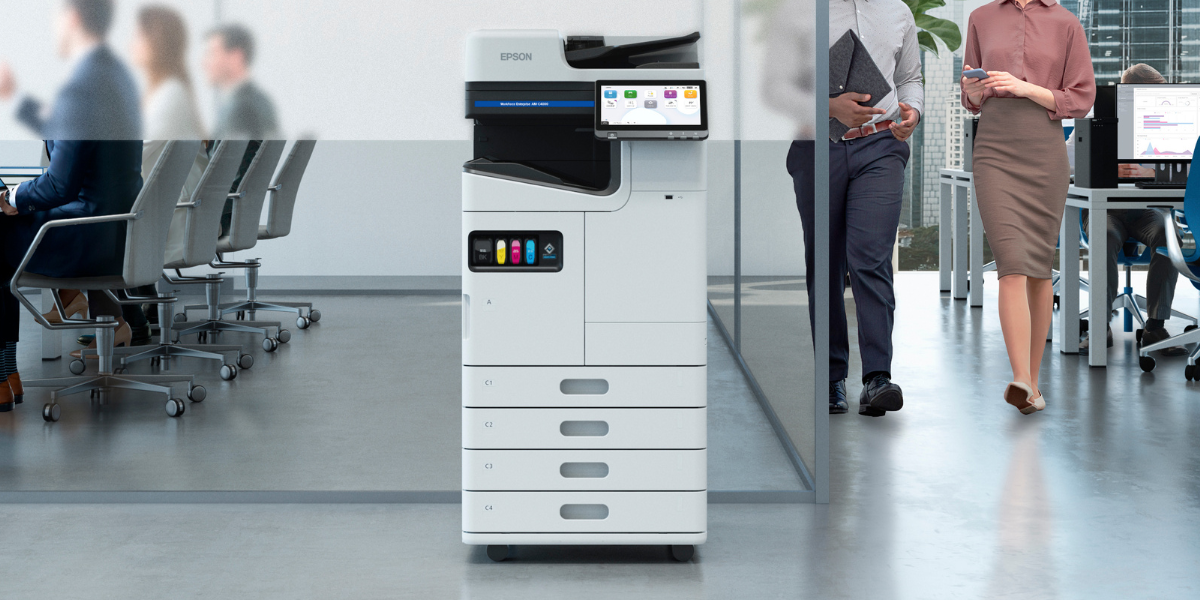 Inkjet technology allows your staff to start printing without wasting time or energy on heating up the ink.
3. Better Document Management
Multifunction inkjet printers are powerful tools for enhancing document management throughout your organization. When all sent and received documents transfer through one device, its cloud-based software automatically saves and stores the files within a secure network. This digital backup is provided for physical documents as well, thus ensuring hard copies are backed up in case of disaster. Such data security can help restore business operation, ensure better security protection, and reduce stress on your IT personnel.
4. Organization
By combining all office functions in one device, office clutter is reduced. With more space available, your business can reorganize desks to provide more comfort to employees, redesign the office layout, or potentially install other important equipment. For businesses working in tight spaces, multifunction inkjet printers open up opportunities to reorganize and improve the workplace, leading to more positive impressions from both clients and employees.
5. Easy Adaptation
Rather than having employees learn to operate multiple different machine programs, multifunction inkjet printers only have one. This is more convenient and easier to navigate and find files. This creates a simplified and continuous workflow within the office since there is little to no learning curve needed to master the system and improve normal operations.
Improve Your Printer Capabilities with Copy Systems
Operating multiple machines within the office can delay printing and document processes across an organization. With multifunction inkjet printers, all important work functions and expenses are reduced to one system, making office workflow more streamlined and efficient. At Copy Systems, we offer not only printSMART solutions but also a vast inventory of quality Epson printers to help improve your printing efforts. Interested in what we do? Contact us today to learn more.