The Benefits of Heat-Free Print Technology
Businesses looking for a
printer to print their office documents rarely consider
heat-free
print
technology as a top priority
to
purchase.
As a result,
many businesses
overlook
key ways
to improve
their document output, delivery, and costs through printing
.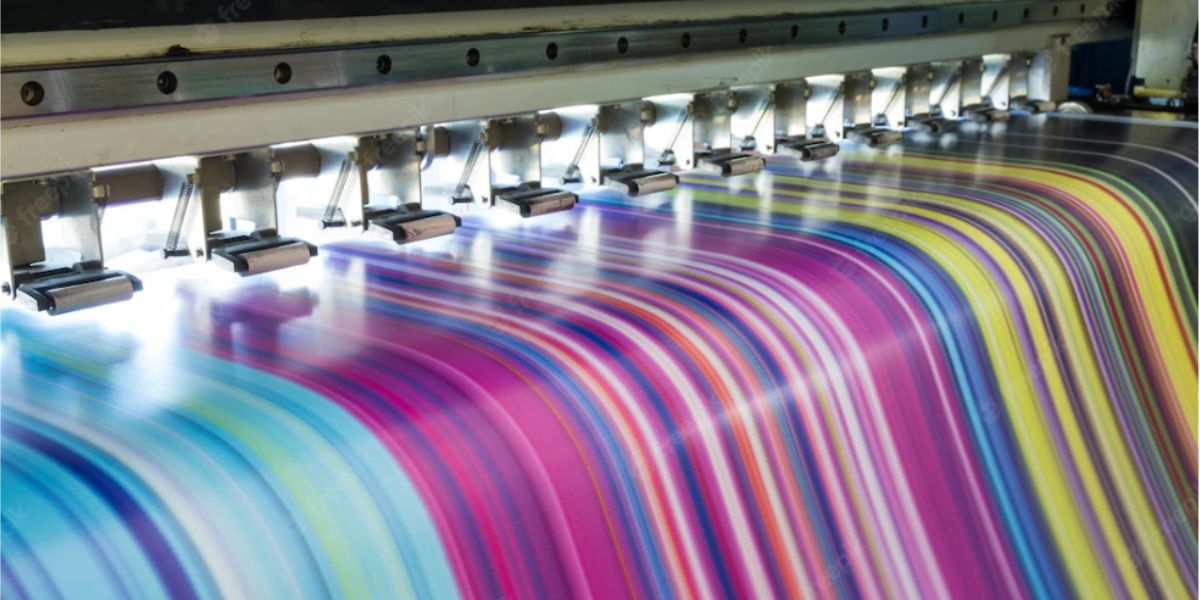 Through advanced heat-free print technology of Epson printers, your organization can quickly improve productivity, save time, and reduce energy consumption when compared to heated laser printers. How does the technology improve daily business operations? Let's discuss the benefits heat-free print technology has to offer you and your organization.
Epson Heat-Free Print Technology
Most businesses typically use one of 2 printing technologies: thermal laser printing (the most common) and inkjet printers. Epson specializes in the latter, using heat-free print technology to deliver documents at better rates than laser printers.
Whereas laser or thermal printing requires the machine to heat up the toner and fuse to paper to print, Epson inkjet printers need no warm-up period. Rather, they use several small nozzles or jets to spray ink onto the paper, creating the desired characters and images designed in the digital document. Inexpensive and efficient, Epson heat-free print technology allows businesses to print over 100 copies at a time without requiring an ink cartridge refill while still delivering high-quality results. As a result, Epson's inkjet printers make an excellent, simplified printing choice for businesses to use for daily office tasks.
Heat Free Print Technology Benefits
On top of its easy affordability and printing capacity, Epson's heat-free print technology offers many more benefits to an organization's operations and services. Consider these benefits to inkjet printers:
Save Time
Contrary to thermal or laser printers, heat-free print technology doesn't require time to heat to complete ink ejection onto paper, instead applying pressure through the jets to shoot ink out onto documents. Because of this, Epson's inkjet printers help save valuable printing time for businesses, thereby improving productivity by providing continuous rapid printing processes nearly 50% faster than laser printers. Just start the machine to begin printing your important paperwork!
Reduced Energy Consumption
In addition to saving time on printing, heat-free print technology also helps save energy costs to print paper throughout the day. Typically, laser printers use substantial amounts of energy to heat up toner and ink before printing, hence the warmth of a freshly printed document. However, few businesses consider how much this energy consumption adds up on top of other energy expenses. With Epson inkjet printers, though, no heat is required, saving up to 83% of wasted energy and allowing you to print without charging the machine.
Additionally, inkjets use nearly 96% less consumable parts than laser printers, making the heat-free print technology more efficient and environmentally friendly with fewer wasted components than other printers. In fact, the only parts that Epson inkjets really need are the ink and printhead to shoot ink onto the page, thereby limiting waste significantly more than thermal machines. To reduce your company's carbon footprint and expenses on energy waste, rely on Epson's heat-free inkjet printers for the best service.
Better Productivity
Companies that use laser or thermal printers may notice they require more part replacements and service repairs to print at optimal capacity. Yet, heat-free print technology like inkjets don't require consumable replacement pieces such as a drum, transfer belt, or fuse to bind the toner to the paper during printing. With less attention wasted on fixing errors or parts, employees can focus on delivering top-quality documents to clients much faster. Also, when parts need to be replaced, there is no need for the printer to cool down before repair, since heat-free printers can be fixed immediately without worrying about injury or heat during maintenance. Given the reduced amount of time, energy and cost of repair and consumption of materials these printers offer, Epson's heat-free print technology streamlines the printing process to improve productivity for businesses.
Find Your Printer with Copy Systems Inc.
For organizations looking to increase their daily printing output while decreasing costs, turn to Epson's inkjet printers for reliable, efficient, and environmentally conservative efforts from heat-free print technology. With no time wasted on heating or energy, print the best quality of documents for clients with Epson's printers and begin improving your office operations to higher standards. Are you looking to implement heat-free printing into your business printing services? Let Copy Systems Inc.'s team of experts in printSMART solutions help find the right inkjet printer for you at an affordable price or find a refurbished printer perfect for your business. To learn more, visit Copy Systems' used inventory page today!