Mailroom processes are easier with automation. Here's how tech saves time and money!
Daily business operations – everything from transactions to file transfers and regular correspondence – occur within seconds across our digital world.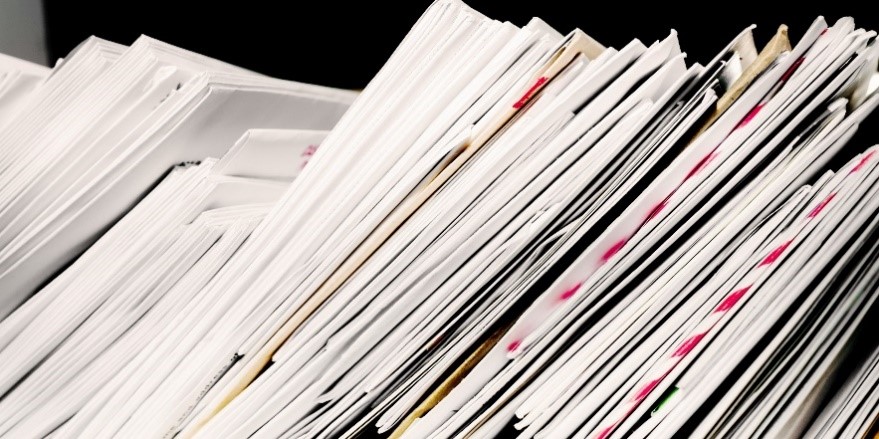 Companies, including your own, now have a limited reliance on paper copies, notes and letters. But in those moments where physical folder insertions and outbound mail are needed, revolutionary technology has allowed people to prepare these documents almost instantaneously with the press of a button!
Mailroom process automation – a central, digital hub where business correspondence is sorted, envelopes are stuffed, documents are prepared and more – has expedited how companies provide world-class experiences for customers. A mailroom no longer requires several people to organize letters, notes, and copies for internal or external dissemination when software can now tackle the heavy lifting! And, in a period where paper and manpower are at a premium, this technology is saving businesses money by reallocating resources and time toward accomplishing more pertinent tasks.
According to Quadient, a worldwide company that specializes in technology, process automation and customer experiences, phasing out your business' manual mailing approach can help reduce operating costs by up to 70%! Packed with tools that even reduce errors during document distribution, here's how automation can speed up your mailroom process workflow!
A central location for communications
There are cost-effective tools that grant companies the capabilities to centralize communications, regardless of platform. Mail can now be prioritized and accessed safely from anywhere – even by employees working remotely – through utilizing highly effective software such as Quadient's Impress Dispatch.
This technology allows everyone to work from a central account and set up various user roles, ranging from document approval to ensuring proper branding on all correspondence. And, as hybrid workplaces remain popular among businesses amid the COVID-19 pandemic, it's a highly recommended software that provides organized communication across companies – even when staff isn't physically in the office!
Physical mailing just got faster
For many businesses, physical mailing is still necessary. There's nothing like holding a letter or personalized note written in pen! A mailroom, however, doesn't need a person to undergo the time-consuming process of stuffing envelopes and folders when technology can fulfill this task at an exponentially faster rate.
Folding and inserting machines are designed for companies of any size and can handle an array of document volumes. What was once a manual job that took hours to complete now is drastically simplified through automation, depending on the technology's workload.
Deliver without moving from your desk
Mailing tasks aren't a distraction from daily tasks when you have the ability to send hundreds – even thousands – of documents in minutes without leaving your desk! Quadient's Impress Distribute platform, for example, can prepare and deliver customer communications from your computer.
The software allows users to upload client documents via an application that links to Quadient's secure mail production facility, which prints, sorts, stuffs and delivers copies. This process can be accomplished whether you're in the office or offsite – another significant advancement in automation available for your business!